| | |
| --- | --- |
| Becoming a Dive Rite Ambassador | |
Written by Agnes Milowka
Tuesday, 08 February 2011 00:00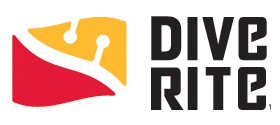 I am thrilled to announce my inclusion as a Dive Rite Ambassador for 2011. Dive Rite is a pioneering creator of technical SCUBA diving equipment for advanced, wreck and cave diving. Dive Rite employees don't just design and build the gear, they use it - and so do I! I have a long history with the Dive Rite brand and have been using the gear for years.
It is no accident that Dive Rite headquarters are right in the middle of Florida's cave country. Some of the best cave diving in the world is right there on their doorstep. Unfortunately when Lamar Hires, the CEO of Dive Rite, started diving back in the late 70s exploration-quality dive equipment was not commercially available. In those days, divers who wanted to explore caves had to make their own, everything from reels to lights - everything was home made. This all changed in 1984 when Lamar, along with some friends, started up Dive Rite and began selling cave diving gear out of their garage. It really is a great story, as twenty-five years later the company is thriving and has grown into a worldwide dive gear manufacturer with distribution in over forty-five countries.

Officially Dive Rite Ambassadors are a select group of dive enthusiasts who, through their work or explorations, epitomize the Dive Rite ethics of excellence, innovation, determination and professionalism. This sounds like I need to be on my best behavior from this day forth. Does this mean my sneak diving days are over? Perhaps. Luckily I can take heart in knowing that Lamar used to be a little bit naughty back in the day, so hopefully he'll understand.

Lamar Hires is no stranger to exploration and pushing the boundaries. He has spent over twenty- five years exploring and surveying cave systems around Florida and the world. He has dived and explored cave systems all around the world from the rugged mountains of Japan to the remote jungles of the Dominican Republic. Lamar is a bit of a legend and not just because he is one of the pioneers of cave diving, but also because he is a good bloke and was a fabulous boss too!

You see, I have an insight into the Dive Rite brand; how the company works, where the gear comes from and who puts it all together. I spent a year living in Florida and worked for Dive Rite during that time and it was an incredible experience. Dive Rite really is a company of divers and everyone there puts in a lot of effort into developing state-of-the-art dive gear and then, most importantly, diving it.

I fondly remember taking time out from the office to go test new bits of dive gear and being a part of cool projects in special caves like Rose Sink and Azure Blue. Dive Rite has given me a lot of support over the years, with everything from Lamar sharing his knowledge and exploration experience, to members of the company lending me dive gear when I visit Florida. I should note that lending me gear is a very brave gesture given that every time I give back the regs they need to go straight into servicing.

Their support over the years has been very much appreciated and I am very happy to reinforce our relationship by becoming an Ambassador. I am proud to associate my name with the Dive Rite brand and stand behind it all the way. I love its history, I love the people who work there and I love the product. I can't wait to slip on some Dive Rite gear and head for a dive!