Assorted Articles
Tribute to Wes Skiles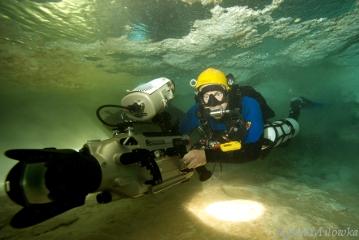 When I first met Wes, only a few weeks after moving to Florida for my year of sunshine and cave diving, I had no idea who I was about to meet as we headed to his house for a visit. I didn't get a brief. Something like, 'Hey, you're about to meet the great and indomitable Wes Skiles,' would have been a good heads up. But no, instead I waltzed into his office and after being casually introduced, I said to the guy wearing a singlet and a bandana 'nice pictures' in reference to all the cave diving prints that graced the office walls. I figured that like most people, he had just bought them to decorate the walls. I liked what I saw, as the pictures were impressive.
Well ten minutes of conversation later, I looked from him to the prints, back to him and the penny finally dropped. 'You're Wes. Wes - Wes. Wes Skiles' I exclaimed, as if I had just discovered America. He was off course tickled pink that anyone who claimed to be a cave diver would not know him by sight and that I had just happily chit chatted away with no idea who he was. I was profusely apologetic, as I realized that the 'nice pictures' on the walls were actually his own incredible photographs and I had a well-developed case of 'foot in mouth' disease.
Read more...
Lets talk about… the S word.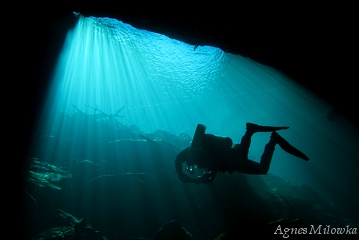 Solo diving - there I said it. If you mention the S word at a dive site more often than not folks get a little freaked out, give you a funny look and assume that you have a death wish. It is easy to see why, the first SCUBA course teaches us two things; never hold your breath and always dive with a buddy. Yet the idea that solo diving will automatically kill you is akin to the myth that doing it solo will make you go blind. If you can't imagine yourself in a cave alone, what are you doing inside a cave? If you wouldn't swim three hundred feet into a cave by yourself what are you doing three thousand feet in with a buddy?
More often than not buddy diving is a case of 'together alone'. It is not unusual to see a so called 'buddy pair' miles away from each other inside caves from Florida to Australia. When it all goes pear shaped what help exactly will they give to one another? If you can't see your buddies light you have no hope of knowing when they are in trouble nor giving them any assistance, period, let alone assistance in a timely manner. Let's face it, most people will be lucky to get the help they need from their buddy when it matters most.
Read more...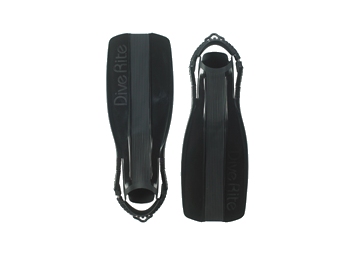 For many years I used jet fins when cave and wreck diving, that was after all what all my mates were using. When cave diving in Florida I was faced with some big currents and it became obvious very quickly that my little jet fins were no match for the huge flow in caves such as Devil's Eye. I decided to try out the Dive Rite fins, although I must admit I was reluctant to make a change at first. Initially they felt very weird in the water as they just felt so different; they were a lot longer and lighter than my jets. In time however they became my fins of choice as I swam hundreds of metres on each dive inside various cave systems, more often than not battling strong flow. They don't call fins the poor man's scooter for nothing!
Read more...
The puppies of the ocean: Diving with Seals in Melbourne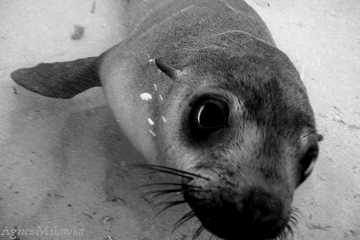 Melbourne offers the perfect opportunity to get down and dirty with the local seal population. Port Phillip Bay is a huge expanse of water and it offers fantastic reef and wreck diving. Often seals will join divers on deco or buzz them whilst on the dive site. But if you want to get closer to the seals and would rather not sit around fiddling your thumbs waiting for them to come to you, you can head out to Chinaman's Hat for a closer look.

Chinaman's Hat is a platform inside the Bay on which seals choose to rest their tired bones in between hunting expeditions. Despite this being a rest area the seals are extremely playful and a whole heap of fun. They are happy to show off for the odd snorkeler or diver, frolic and chase each other around. Chinaman's Hat is the prefect place for a snorkel or a second dive of the day.
Read more...
Whatever it takes!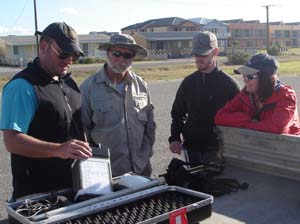 The practicum motto must surely be - whatever it takes! Archaeologists it seems are built tough and they will go to extremes to get the data they need.
As archaeologist in training, we get up at the crack of dawn, battle lightning storms like you wouldn't believe, slug around in mud and get dirty, walk through tick infested forests and stride for miles up and down the beach with a mag on the back under the searing heat of the sun. We think we've done it all and gone the whole hog, but nothing can beat Prof Mark Staniforth's dedication, he went beyond the call of duty and even hoisted students on his shoulders to make sure we got the appropriate photos.
Read more...
<<

Start

<

Prev

1

2 Next > End >>


Page 1 of 2