| | |
| --- | --- |
| | February 02, 2016 |
| Cave: Nature and Culture | |
---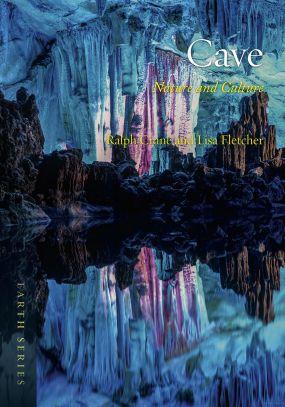 "Cave: Nature and Culture" book by Ralph Crane, Lisa Fletcher
refers to Agnes Milowka and Wes Skiles scientific adventures on Blue Hole Expedition, funded by National Geographic in Bahamas:

"/.../ The team of divers on the Blue Hole Expedition had to swim through a toxic layer of hydrogen sulphide to reach the 'living laboratories' of dozen of inland flooded caves to collect material samples and data which promised to enrich scientists' understanding of everything from geology, and water chemistry to biology, paleontology, archaeology, and even astrobiology – the study of life in the universe. In an interview broadcast on Australia's SBS Radio in 2010, Milowka spoke of the excitement of working alongside the scientists in the Bahamas, collecting the samples they needed from deep underwater caves:
You can find skeletons of animals that have been extinct for thousands of years and yet the fossils remain preserved in perfect condition inside the case. The fossils look like they have fallen yesterday but they are over 3,000 years old. It's quite incredible. /.../"

Ralph Crane, Lisa Fletcher. Cave: Nature and Culture. 2015, Page 87-88.
published by Reaktion Books, ISBN 1780234317, 9781780234311


about authors:
Ralph Crane - Associate Professor and Head School of English Journalism and European Languages.
Lisa Fletcher - Senior lecturer at the University of Tasmania, Australia. She has published widely on literature and the environment.

| | |
| --- | --- |
| | January 13, 2016 |
| Sexism: Alive and well in scuba diving | |
---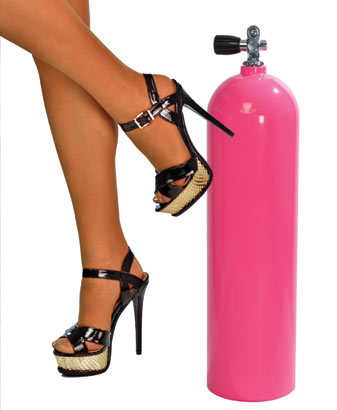 "Sexism: Alive and well in scuba diving" by Jill Heinerth
refers to Agnes Milowka with reminiscence to Jill Heinerth "The Essentials of Cave Diving" book. Quote:

"In writing about Agnes, I was observing a shift in technical diving. Although it may have resulted in her untimely death, there were things that were coming to the surface that I felt were really positive. Younger divers seemed to be more gender blind. There was a welcome growing perception that women explorers were not less capable than men. There was no reason to sit in the bleachers when you could take the bull by the horns and blaze a trail. A writer asked, "Does anyone feel Agnes (an attractive female) was treated differently or encouraged differently than if a young male would have been doing the same level of dives at the same age/experience level?"

A pioneering cave diver responded, indicating that Milowka had truly reached gender equality, "The sad fact of life is, Agnes died because she was out to prove she could do anything men could do. Well, she did, she died trying to prove something, like a lot of guys have done in the past."

published by Diver Magazine, 2015, Volume 40, Issue 7

| | |
| --- | --- |
| | December 05, 2014 |
| Agnes' photography published in "Blue Mountains Poetry" | |
---
Agnes' photography has been published amongst the other beautiful Australian scenery in the "Blue Mountains Poetry" book of John Williams. It can be found at kidscomedypoetry.com.au for lovers of the landscapes, we hope you may enjoy it...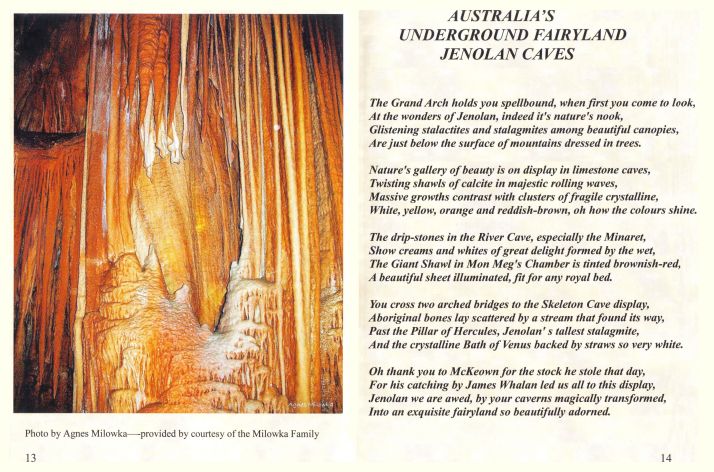 | | |
| --- | --- |
| | September 26, 2013 |
| Agnes on the Australian underground maps | |
---
A number of geologic features have been named in memory of Agnes and her original exploration work in Australia: "Ag's Dreamtime Passage" in the underwater Olwolgin Cave on Nullarbor Plain [1], "Agnes Chamber" in Davis Cave System, Bats Ridge, Victoria [2] and "Milowka Canal" in Elk River Cave, Victoria [3].

Sources:
[1] Hose, Paul. Survey of Unnamed Cave Roe Plains, WA. 2011. Cave Exploration Group Western Australia.
[2] Freeman, Peter. Davies Cave Atlas. 2013. Victorian Speleological Association, Australia.
[3] Freeman, Peter. MPEMC Atlas. 2013. Victorian Speleological Association, Australia.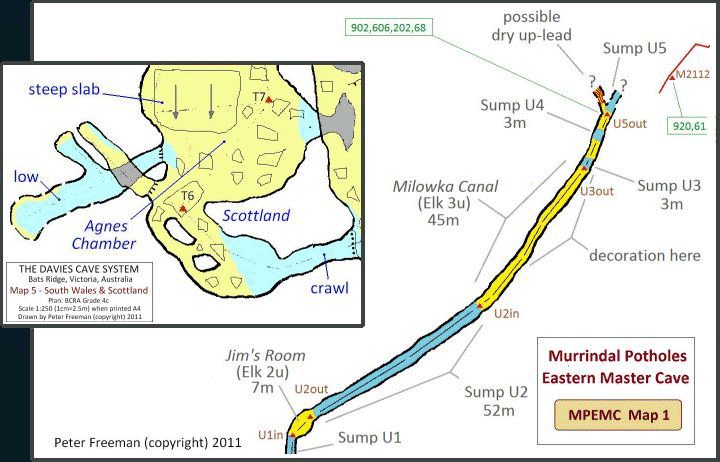 | | |
| --- | --- |
| | June 15, 2013 |
| Plaque for Agnes Milowka | |
---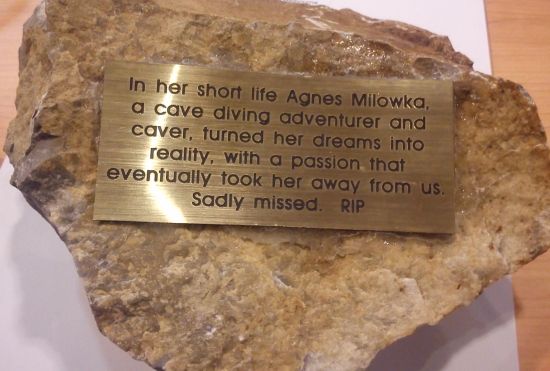 Memorial plaque:

"In her short live Agnes Milowka, a cave diving adventurer and caver, turned her dreams into reality, with a passion that eventually took her away from us. Sadly missed. rip"

erected by Victorian Speleological Association (VSA)
at Homeleigh Caving Lodge in Buchan, Victoria, Australia, June 11, 2013.

<<

Start

<

Prev

1

2 3 Next > End >>


Page 1 of 3