Awards
Agnes Milowka Memorial Environmental Science Award
In recognition of Agnes' remarkable achievements and legacy, The Agnes Milowka Memorial Environmental Science Award has been established by Mummu Media for the schools in the area of science, marine studies or exploration.
Donations are warmly welcome with an easy processing by:
GiveNow - Western Chances Scholarship Fund
Choose "Optional Information", "Special Message" and enter "Agnes Milowka".

Choose "Email Notifications" and enter "agnesmilowka AT gmail DOT com"
if you wish to notify the webmaster about your donation or contact webmaster.

Western Chances Donations
Donating in other ways.
Are donations tax deductible.
Western Chances - Celebrating 10 Years!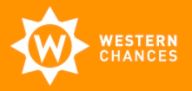 We help unlock the potential of young people in Melbourne's West by supporting their dreams to pursue further education and career goals.
Our scholarships support motivated young people who have an obvious talent and who may not otherwise have an opportunity to pursue their education and their dreams. One size doesn't fit all at Western Chances. Scholarships are shaped to fit the needs of the young person. Help offer these young people and their families the chance of a lifetime.

Visit the Western Chances website.


Like Western Chances on Facebook.
Western Chances - charitable funds by Herald Sun
Western Chances and Agnes Milowka Memorial Environmental Scholarship Award Agreement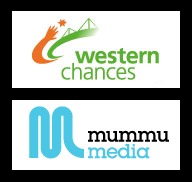 The Milowka family, Mummu Media and not-for-profit organisation, Western Chances are thrilled to announce the establishment of an annual Scholarship Award to honour the life and accomplishments of globally respected cave diver and environmentalist, Agnes Milowka.
Celebrating Agnes' passion and love for the ocean, science and adventure, the Western Chances & Agnes Milowka Memorial Environmental Scholarship Award is a new scholarship award created to assist talented and motivated secondary and tertiary students who share a love of the natural world and environment but who lack the finances, networks and opportunities to pursue this exciting pathway.
Administered and managed by the highly respected Western Chances organisation, the Western Chances & Agnes Milowka Memorial Environmental Scholarship Award specifically intends to support young people through learning, experimenting and interacting with the environment and nature and will fund scholarships for young people whose studies are focused around these areas.

Click here to read the Mummu Media press release [211KB].


Click here to read overview of Western Chances [197KB].


Click here to visit the Western Chances. (News)
May 26, 2011

Memorial Environmental Scholarship Award Announcement

Western Chances has identified the first recipient of the Western Chances & Agnes Milowka Memorial Environmental Scholarship Award, a young Melton Secondary College student who is going on to study a Bachelor of Environmental Science (Marine Biology).
This young man will receive more than $1,100 to assist the costs of his text books, travel and study materials. His passion for marine sciences and his leadership skills are excellent and he was nominated for a Western Chances scholarship by his school's careers guidance counsellor.
<<

Start

<

Prev

1

2 Next > End >>


Page 1 of 2