| | |
| --- | --- |
| Agnes Milowka on Wikipedia | |
Wednesday, 26 December 2012 00:00
---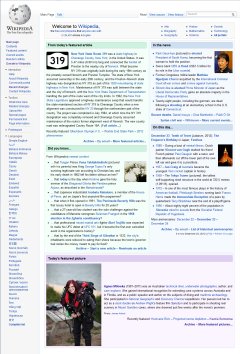 Agnes Milowka featured on Wikipedia's main page (23-12-2012):


Agnes Milowka (1981–2011) was an Australian technical diver, underwater photographer, author, and cave explorer. She gained international recognition for extending cave systems across Australia and in Florida, and as a public speaker and author on the subjects of diving and maritime archaeology. She participated in National Geographic and Discovery Channel expeditions. Her passion led her to act as a stunt double on Andrew Wight's feature film Sanctum and to participate in shooting real scenery in Mount Gambier caves, where she drowned a few weeks after the movie's premiere.



Wikipedia Archive: Main Page History.