| | |
| --- | --- |
| | November 19, 2011 |
| Discovery: Ag's Dreamtime Tunnel | |
---
One of the most exciting discoveries in the underwater caves of Australia in recent years has been named Ag's Dreamtime Tunnel to honour Agnes Milowka inspiration to explore unknown worlds. The team of the divers explored already approximately 1500m of the new underwater passages. Plans are underway for a return trip to continue exploration and mapping of this new system. The team consisted of Paul Hosie, Alan Polini, Brian Kakuk, Ken Smith, Richard Harris and Grant Pearce, Craig Challen, supporting crew of Christie Allen, Jeff Gibson, Kim Halliday and Mark Brown.
New Cave Diving System Discovered on Roe Plains. Australia, 6-Oct-2011. More details to come soon...

First draft of the map: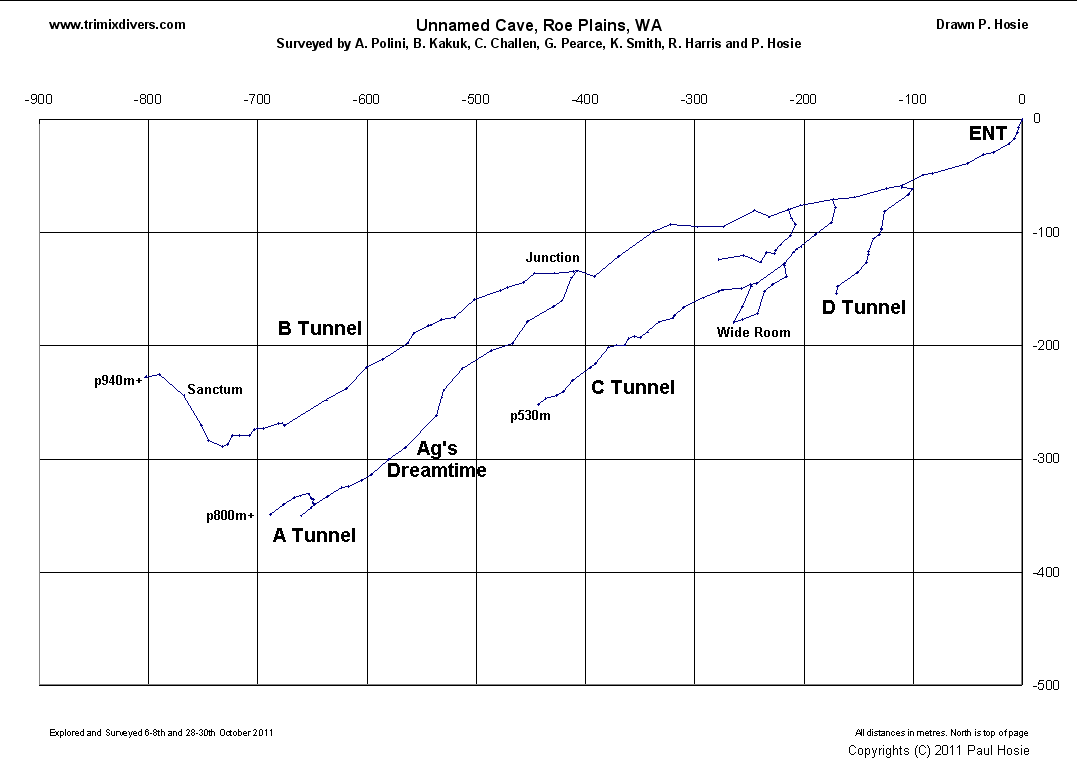 | | |
| --- | --- |
| | October 29, 2011 |
| Crimson Dark webcomic - Frigates are now to support the Milowka. | |
---
The Alliance Dreadnought starship has been named A.W.S. Milowka in memory of Agnes.
Crimson Dark - A Sci-Fi Webcomic book. Author: David C. Simon , 2011.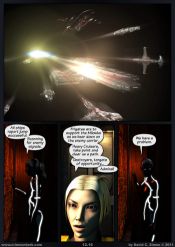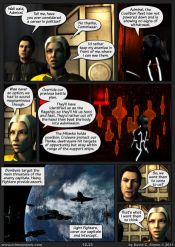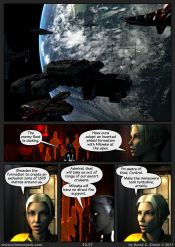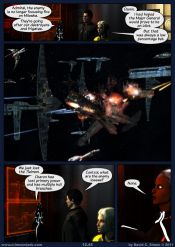 | | |
| --- | --- |
| | August 23, 2011 |
| Agnes Milowka: In Memoriam Poetry | |
---

Agnes Milowka: In Memoriam


A pretty face,
A book of knowledge,
A wealth of stories to share.
Too many things to say,
With few too words to use.
Daring to go,
Where men won't go,
But she would prove it so.

Laying line,
Into cave,
None have seen before.
That was the scene,
Of the young girl,
Who be the Agnes Milowka.

Who through some misadventure,
Tragically lost her life.
In a cave she dearly loved,
A cave that be now her home.

Tank the divers call it,
Massive in its size.
A true wonder of the caving world,
That many travel to dive.
Agnes won't you come back,
And share a dive with me.
I never got to meet you,
And hear if the tales be true.
To hear your tales of diving,
Or your infectious vibe.
To swim through cave unchartered,
Surveying as we go.


But it be not so,
So I shall think of you.
When someday soon,
I follow your lead,
Into the inky blackness,
With a line upon my hand,
Surveying as I go.


Wherever you be,
I hope that you,
Be resting in your peace.
Laying line,
In newfound caves,
And diving with ol' Sheck.


Rest In Peace
In Memoriam, Agnes Milowka, 23/12/81 - 27/02/11
The Dancing Diver Poetry, Author: Dion Anderon, on Saturday, July 23, 2011.



<< Start < Prev 1 2

3

Next

>

End

>>


Page 3 of 3