National Geographic Bahamas Expedition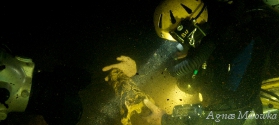 The National Geographic Blue Holes of the Bahamas story is out and appeared in the August 2010 edition of the magazine. The project took over a year to complete and involved several trips to the Bahamas in order to film and photograph the caves and its treasures. I was the photographic assistant to Wes Skiles, who took incredible images through the trip. A couple of my images made it onto the NG website too, which is super exciting!
Read more...
Sunday, 19 September 2010 18:30
Australian Blue Holes Exploration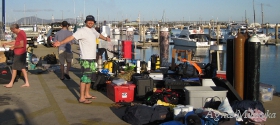 The Australian Blue Holes Exploration was a Sydney Project expedition spearheaded by Stuart McGregor. The idea was to conduct a search for Blue Holes out on the Great Barrier Reef, in the hope that  they might have cave passage at the bottom of them like the blue holes of the Bahamas. The project will last several years as there are many possible locations to check out and the Great Barrier Reef isn't exactly famed for being small.
Read more...
Wednesday, 25 August 2010 18:30
Cocklebiddy Cave Expedition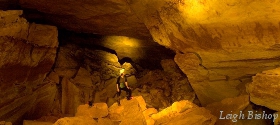 Diving out in the Nullarbor Plain is what Australian cave diving is all about. To get to the dive site you literally head out into the desert and it is thousands of kilometers to the closest city. The trip becomes an expedition based purely on the remoteness of the site. There are no dive shops, in fact, there is not much of anything out there except for strong winds, red dust and piercing sunshine.
Read more...
Tuesday, 24 August 2010 18:30
<< Start < Prev 1

2

Next

>

End

>>